The Intelligence Company
We are North America's largest device-independent telematics company providing visibility and insight from connected vehicles to help businesses run smarter, people drive safer, and the world stay connected.
Automotive Solutions
Enable smart vehicle connectivity for your dealership and your customers.
Trailer, Asset & Fleet Solutions
Increase efficiency, visibility, and safety for all your assets in motion.
A Unified IoT Platform
Develop your mission-critical apps on our secure, scalable, cloud-based telematics platform.
Our Products
Franchise Dealers: Your Path To More Efficiency, Revenue & Retention
The all-new LoJack® by Spireon, still the industry's most trusted stolen vehicle recovery system, is now so much more. This comprehensive finance, lot management and service retention platform helps franchise dealers make money, save money, and retain customers.
Trailer & Asset Managers: Stay protected & Optimized With Real-Time Intelligence
Spireon's FleetLocate® combines a full line of customizable trackers and sensors with a system that translates live data capture into actionable business intelligence. All accessible through our user-friendly UI or integrated into your company's management system.
Manage every asset with FleetLocate
Fleet Managers: Power Your Business with Real-Time Driver & Vehicle Intelligence
Spireon's FleetLocate® provides solutions for fleets of all types and sizes from local service businesses to long-haul shipping operations. Get the data, video and intelligence you need to maximize route efficiency, increase driver safety, manage maintenance, and ensure compliance.
Take control your entire fleet with FleetLocate
BHPH Dealers: Your Solution To Increase Revenue & Reduce Risk
GoldStar® provides BHPH dealers and lending institutions with vehicle location tracking and payment facilitation solutions that help you finance more car buyers, minimize risk, and increase profits.
Better auto lending with GoldStar Enterprise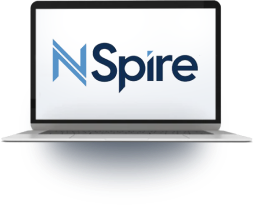 Build Cutting-Edge Software for IoT
NSpire, the award-winning platform that powers all Spireon products is available for developers. Build on our secure, scalable telematics platform for your next mission-critical application.
3.5B
raw telemetry messages per month
75B
enhanced messages per month
Recognition on Our Mission
Winning awards is never our goal. But they are wonderful evidence of our dedication to help our customers achieve theirs.