About Us
What Makes
Us

the Vehicle Intelligence Company

Spireon, Inc. is North America's leading connected vehicle intelligence company, providing businesses and consumers with powerful insights to track, manage and protect their most valuable mobile assets. In the last 20 years, we've shipped more than 15 million devices to new and used car dealers, lenders and financial institutions, rental car agencies, commercial and local fleet operators, and consumers.
3.5M
Active Subscribers
NSpire® provides a real-time, secure, highly scalable, cloud-based data management and transaction processing environment, supporting 3.5 billion data events per month.
83
Industry-Leading NPS Score
Our commitment to providing outstanding service and support is reflected in unusually high Net Promoter Scores and several industry awards for customer service.
4
Star Overall Rating on Glassdoor
We're proud of the supportive, creative, and innovative culture we have built here at Spireon, and our team members agree.

OUR HISTORY
20 Years of Smart Products and Smarter People
We pioneered the automotive GPS industry 15 years ago, but we didn't stand still. Our advanced solutions are developed by the brightest minds in the industry, making us the trusted partner for thousands of companies nationwide.
MARKETS
Who We Serve
We provide visibility and insight from connected vehicles to help businesses run smarter, people drive safer, and the world stay connected.
OUR CORE VALUES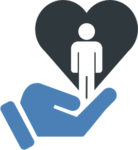 Our Customers Come First
We are committed to the success and growth of our customers, partners and employees.
We Lead Through Innovation
We are passionate about bringing the best solutions to our customers through thought leadership and technology excellence.
We Win As One
We leverage each other's strengths; we support each other; we don't give up.
We Act With Integrity
We operate with integrity in all that we do; we are transparent and accountable to our customers and each other.
OUR TIMELINE
A Rich History of Innovation
Read about some of the proudest moments in our 20-year history.
2021
Created Industry First Managed Services Offering to Drive Trailer Management ROI for Customers

Relaunched the LoJack Brand with Improved Technology and Connected-Car Functionality

Acquired CalAmp's LoJack® U.S. Stolen Vehicle Recovery Business

Launched GoldStar Wireless GPS Tracking Solution for Buy Here Pay Here Dealerships and Auto Lenders

2018
Greenbriar Equity Group Invests in Vehicle Telematics Leader Spireon

Expanded product offerings to include GoldStar Connect for BHPH Dealers and Lenders

Introduced New FleetLocate Cargo Sensor with Breakthrough IntelliScan® Sensing Technology for Trailer & Asset Managers

Introduced FleetLocate FL Flex, Industry's First Modular Trailer Tracker Designed for Mixed Fleets
2017
Launched Kahu, the first connected car solutions specifically designed for dealerships

2012
Corporate entity emerged under new brand as Spireon, Inc.
2011

Bertram Capital acquired and merged Procon GPS, Procon Fleet Services LLC, and Enfotrace into one corporate entity
2010
Launched FleetLocate, designed to support asset and trailer managers
2008
Acquired Drive OK marking our expansion into fleet management
2002
Company founded in 2002 in Knoxville, TN