Spireon's FleetLocate Named Product of the Year by Business Intelligence Group
Trailer and asset management solution recognized as industry leader for unique detention and leasing management modules, and innovative tracking devices and sensors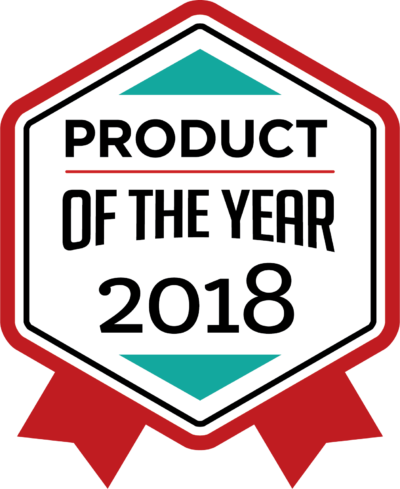 IRVINE, CA, October 10, 2018,—Spireon, Inc., the vehicle intelligence company, today announced its FleetLocate solution for trailer and asset management has been named 2018 Product of the Year in the enterprise category as part of Business Intelligence Group's BIG Awards for Business. The BIG Awards annual program was launched in 2012 and recognizes companies, products and people that are demonstrated leaders in their respective industries.
"Customers using FleetLocate Trailer Tracking are maximizing their return on their investment through optimizing operations and improving trailer utilization," said Roni Taylor, vice president of strategy and business development at Spireon. "Being awarded Product of the Year by the Business Intelligence Group is a wonderful nod to the talented developers, systems engineers and customer service representatives who make FleetLocate work so well for our customers."
FleetLocate addresses important business practices for transportation companies to help them improve their trailer utilization, reduce detention time, increase trailer turns, better manage trailer pools and reduce theft. Some of the unique features which led to the FleetLocate award include:
Innovative Tracking Devices and Sensors—FleetLocate offers a wide range of devices to support mixed fleets of every type. Recent innovations include:

FL Flex—the industry's first modular trailer tracker that can be customized to meet the needs of any asset, such as dry vans, flat beds, reefers, bulk, chassis, etc.
IntelliScan Cargo Sensing Technology – Patent-pending technology which provides unprecedented accuracy in visualizing cargo status, regardless of environmental conditions and varying cargo types
FL Solar—an energy-efficient, reliable solar-powered tracker for unpowered assets or those that sit for long periods. FL Solar was named to Heavy Duty Trucking's Top 20 Products of the Year in 2018

Detention Management Module—An industry first, this module provides real-time visibility into detained trailers, with tools to define grace periods, manage detention billing, and change detention behavior to get trailers loaded and unloaded fast.
Leasing Module—Allows equipment leasing companies such as Ryder, Premier Trailer Leasing, Transervice Transportation and Logistics Solutions and Contract Leasing Corporation to maintain visibility to their full set of assets while allowing their customers to view and manage only the set of trailers leased to them.
In early 2018, FleetLocate hit a major milestone by surpassing 200,000 active trailer subscribers. The company maintains an impressive customer roster, including, Covenant Transportation Group, Pan American Express, Comcar Industries, and Forward Air. Spireon has earned the trust of thousands of fleet customers through continuous innovation and award-winning customer service.
"We are so proud to reward FleetLocate by Spireon for outstanding 2018 results," said Maria Jimenez, chief nomination officer of the Business Intelligence Group. "This year's group of winners is clearly leading by example in the global business community."
LEARN MORE about FleetLocate for trailer and asset management.
About Spireon
Spireon, Inc. is North America's leading connected vehicle intelligence company, providing businesses and consumers with powerful insights to track, manage and protect their most valuable mobile assets. The award-winning Spireon NSpire platform supports nearly 4 million active subscribers across the company's growing suite of products for new and used car dealers, lenders and financial institutions, rental car agencies, commercial and local fleet operators, and consumers.