The Simple, Wireless Solution to Essential Tracking
GoldStar Wireless is an entirely wireless GPS tracking solution for BHPH dealers and auto-lenders in search of simplicity. Self-install and activate GoldStar's battery-powered tracker in minutes with no tools or hardwires. Receive the essential tracking data your business needs for reliable reporting and quick recoveries.
Self-Install Unit in Minutes
Quickly install the wireless device on your own with zip ties or an optional magnetic mount. Professional installation is not needed. Great for short-term loans and test drives too.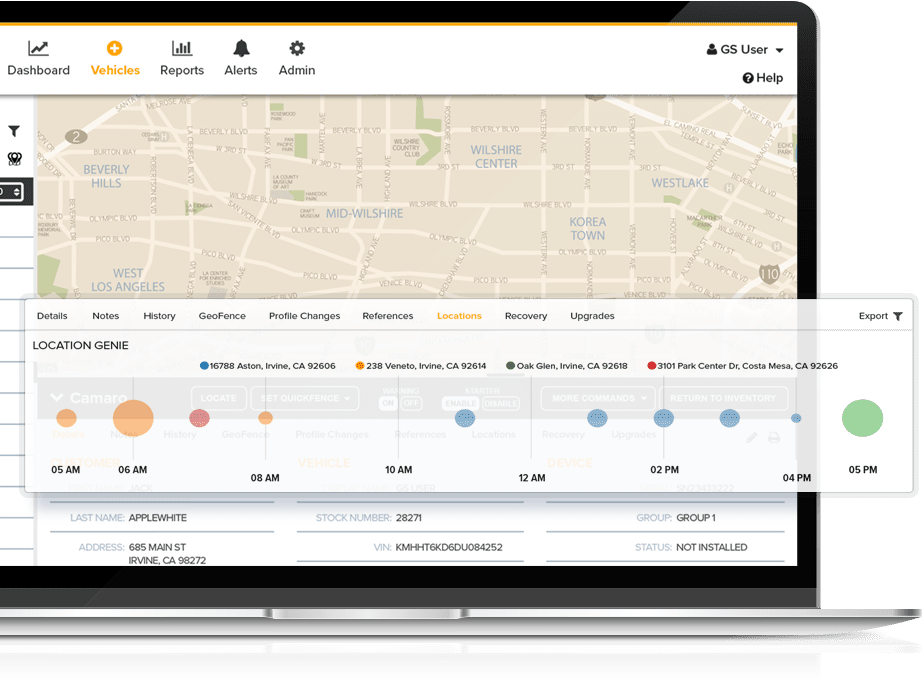 Location Genie™ Gathers Location
GoldStar's patented Location Genie technology gathers location history data so you can find the best day, time, and place to recover a vehicle.
Stipulation Events with Reference Genie™
GoldStar's patented Reference Genie technology is the first in the industry to collect work and home addresses from extended vehicle stops in the first two weeks of installation.
3-Year Battery Life
Advanced extended battery-life so you can locate and recover vehicles quickly without worrying about device performance.
Solving Challenges with Real Results
See how BHPH dealers are using GoldStar to protect their dealership and assets.
Ready for a closer look?
Contact us to talk to one of our experts to find the right fit for your business.